Plan everything easily and preview services before booking
Perhaps you're looking for an excellent Asian restaurant to take someone special on a date?
Or maybe you're a little short on time and need to find top-rated Asian-focused businesses at the click of a button, without having to browse through pages and pages of confusing and poorly-organised listings.
If so, the Asian Directory App is your perfect solution. It's the ideal way to plan that dream wedding, or to find all types of Asian-focused businesses, restaurants, and services.
Looking to plan the perfect Asian wedding?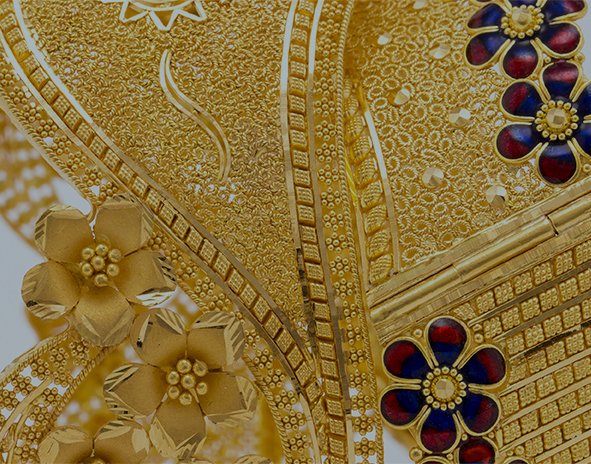 Bored and looking for something new to do?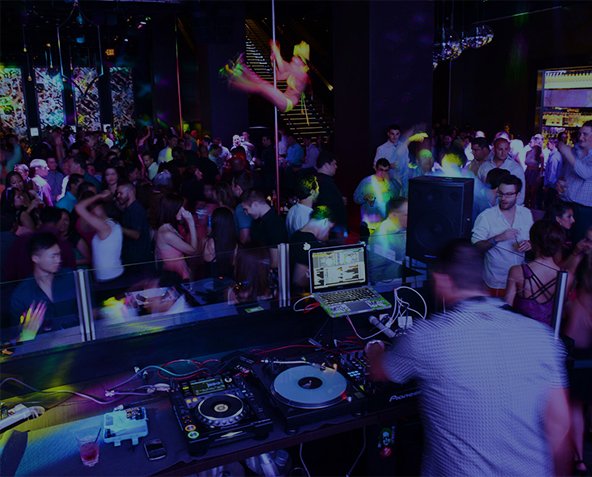 Browse our handy What's On guide - we promise it will ensure you'll never run out of exciting, fresh ideas for weddings.
Are you a student looking for that next great bhangra nightclub event?
Do you travel a lot? Whenever you find yourself in a new city or country, you can use our app as the ideal travel guide to help you find Asian-targeted business, locations, and services, no matter where you are.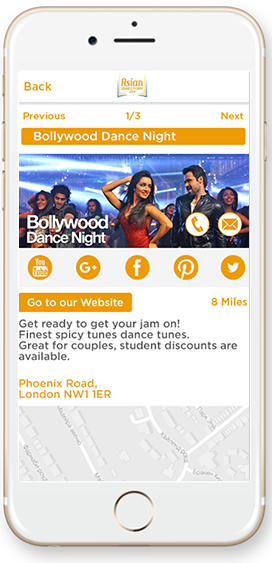 Three ways that
Asian Directory App can help
make your life easier
1
You can find listings for relevant services quickly and easily in our app, all organised in simple categories. The slick, easy-to-navigate interface means no more searching through poorly-organised websites. With our app, you can find what you need in seconds!
2
You can search for company names directly, or if you don't have a specific business in mind, search by categories or subcategories instead.
3
If you're on a desktop or you can't download, you can also search from our website platform.
Now you can see how far you need to go to make that must-have purchase.
Search with our smart app and bring up a handy list view of all your favourite shops, with the distance to reach them calculated from where you're standing.
Need to shop? Find your favourite stores faster with our smart app!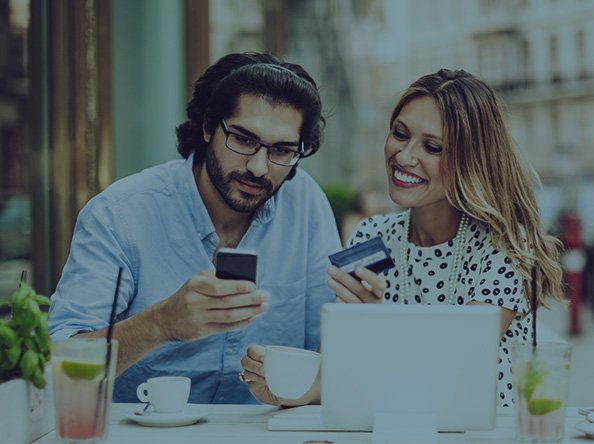 Browse hundreds of quality
- Asian-focused services
- quickly and easily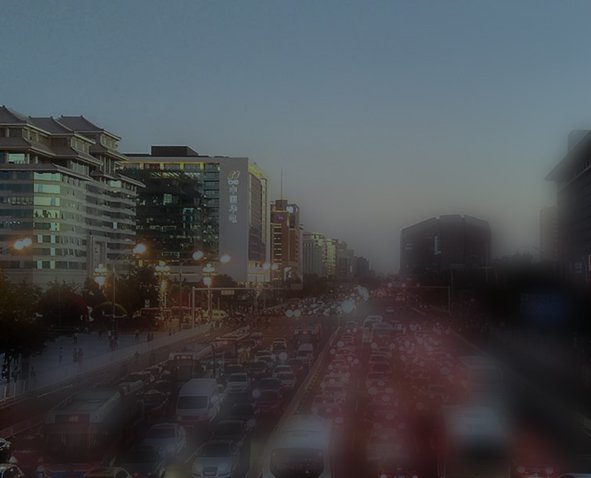 Our app makes it so easy to swipe through the listings. When you find a company or brand that interests you, from a single tap you can phone, email, visit their website, or connect with them socially.
Preview their portfolio photos and videos, like their social pages, read their tweets, and view their ratings and feedback.
Then use our innovative interactive map to easily navigate to their location.
YOUR IDEAL TOURIST GUIDE
Our app is great if you're looking to source that dream location for your wedding or browse wedding services further afield to help you plan your perfect day.
Use it as a tourist guide or a handy travel companion to help you browse different regions, plan where you're going to go, or pick out what you want to buy.
Our smart software enables you to expand your shopping or business search and even helps you find where you need to go!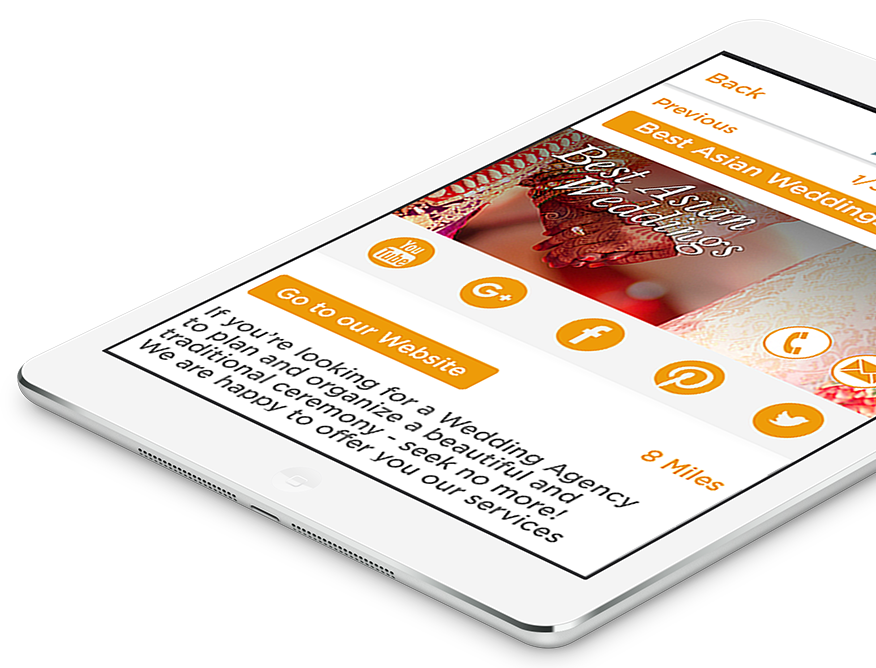 DOWNLOAD THE ASIAN DIRECTORY APP TODAY—AND FIND WHAT YOU NEED
- FAST.