Compared to some Western ceremonies, planning an Indian wedding is often highly complex and time consuming, involving all the family. There are so many different components to bring together, from the initial engagement traditions and ceremonies to the wedding itself, that it can seem quite daunting. You need to choose the right venue for the wedding and get a Mandap that looks great while making sure you invite all the right people and they have a great time.
One way to take the hassle out of your perfect Indian wedding is to hire an asian event company who can help with all the set up and catering.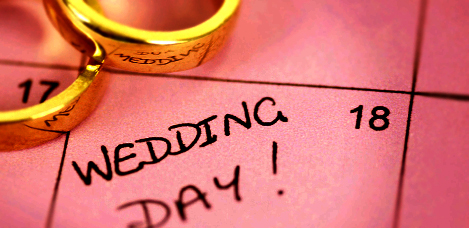 The Benefits of a Wedding Event Organiser
The first thing an event organiser can do for your Asian wedding is make sure you choose the best venue. Ideally, you want a location where everyone can fit but which is also in an area that you are familiar with. For some lucky families with the room, this might mean organising the wedding at home. For others, it may involve choosing a favoured location for Indian weddings.
Next, you need to bring together all the different components. That includes the tent or marquee if you are having one and then all the decorations, particularly for the mandap. This is an important part of any Indian wedding ceremony as most parents will know and choosing an event company that has the range and quality you are looking for is important.
There are plenty of other ways that a wedding event organiser can take the pressure off planning your celebrations:
Your event organiser can help you with organising time for the wedding milni or temple.
They can hire the cars for you to get to and from the wedding.
They can put up all the decorations that make the venue look sensational.
They can organise all the food and other catering.
A good organiser will be able to arrange a suitable DJ for the day's celebrations.
They'll also make sure you have a quality photographer who can either take still images or video of your big day.
Indian weddings are certainly known for their grandeur and opulence even if you're operating on a limited budget. There's so much to consider that you are probably will need a good deal of help from a company that knows how to organise Indian weddings. Not only are there the various little ceremonies leading up to the big day but the wedding itself which can have hundreds of guests invited.
Finding a wedding event company that understands Indian or Asian weddings is important. Welcoming the groom is a case in point where there can be subtle but important variations.
In a Gujarati wedding, the mother of the bride greets the groom as he arrives by performing an aarti.
For a Punjabi wedding, the entrance is more formal with the groom entering on a chariot or ghodi before the wedding ritual is performed.
In a Maharashtrian wedding the groom's entourage is met at the entrance and a seemaan puja ceremony is performed by the bride's parents.
With an Assamese wedding, the groom is showered with rice from the bride's side as he enters.
And in a Tamalian wedding, the bride and groom bathe together before the ceremony.
All these variations are what make Indian weddings such vibrant and exciting occasions and you certainly want an event organiser that knows what they are doing. The good news is that there are plenty of asian event companies available to help you plan the perfect celebration. To find a whole list of wedding event companies in your area, all you need to do is download our Asian Directory in a mobile app or browse our website. It makes searching for the right business in West Bromwich, Birmingham, West Midlands, London, any area as simple as tapping on the app.