Your wedding day should be a once in a lifetime event, one that you will want to remember with fondness for many years to come. An aspect of arranging a wedding that has always been important is venue dressing – how you get your location to look and feel just how you want.
For Asian weddings, this nowadays involves mixing the traditional with the new, combining design ideas that can transform your chosen location into a luxurious wedding palace.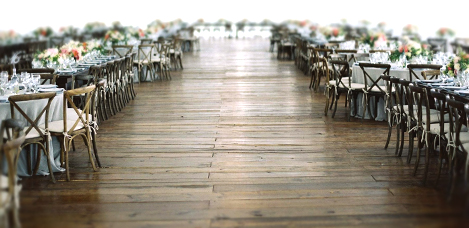 The Benefits of a Venue Dressing Service
A venue dressing service helps to bring the design and feel of your wedding into clear focus, for a start. With the help of the professionals, you can settle on the right theme and make sure that the small things like the layout of the tables or the kind of plates and cutlery you choose all match perfectly with what you want to achieve. Ideally, you want to create a space your guests are going to walk into and be blown away by the décor.
There are certain things that can be added into any wedding day venue that simply add a touch of class. That's not only, for example, the asian wedding mandap you choose for the ceremony, but includes the layout for the celebrations afterwards. Do you want elegant linens and candelabras, beautiful crystal ware and well thought out guest seating plans?
It can be difficult to arrange these all yourself which is why it's sometimes better to employ the services of a venue dressing company who know what to add into the mix and organise everything to make your space look absolutely fabulous.
No two weddings are the same and a lot will depend on the personalities of those involved. For an Asian wedding, for instance, there will undoubtedly be a lot of tradition involved and your set up could well involve a heady mix of old and trusted decorous items combined with new ones brought in by the venue dressing company.
Your venue dressing team will be able to look at table arrangements, for example, at your venue. Do you want elaborate centre pieces or a simple but elegant candle votive? Do you want to add a touch of grace and panache to the seats by including beautifully chic covers? Do you want plain charger plates or those with a touch of colour to match the mood of your wedding celebrations? Then there's the glassware – do you want sublime crystal or glasses inlaid with gold leaf?
It's not just about the design and feel of the tables themselves but everything from the walls and ceiling to the flooring. Anyone organising a wedding wants the décor to be just right. The good news is that there are plenty of different venue dressing services available that can suddenly transform your wedding into something quite spectacular.
Finding a Wedding Venue Dressing Service
You might think that holding your wedding, for example, in a marquee comes with some limitations but you would be wrong. There are plenty of ways to dress almost any location so that it looks and feels just the way that you want. If you really need your wedding day to be exceptional, planning with the help of venue dressing service, whether you opt something traditional or new and exciting, is something you should certainly consider.
If you are looking for a great wedding venue dressing service in your area, then download our Asian Directory in a mobile app or browse our website, which will give you immediate access to all the great companies close to you in West Bromwich, Birmingham, West Midlands, London – any area of UK.
For all your wedding decoration needs, do browse our free directory here https://list.asiandirectoryapp.com/c/Indian-Decorations